Today, it was announced that American Horror Story staple, Jessica Lange, will return for the show's new season this fall. She will be reprising her role as Constance Langdon from the series' 1st season, Murder House, and will only appear in Apocalypse's sixth episode, which will be directed by Sarah Paulson. It will be the first time the iconic Oscar-winner appears on the series since her performance as Elsa Mars in the show's 4th season, Freak Show, in 2015.  The announcement was made today on the American Horror Story official Twitter account:
Not only was Lange's return revealed, but additionally, The Hollywood Reporter announced that FX had renewed the series for a 10th season, which is set to air in 2020. Originally, the show was rumored to end after the upcoming season 9 airs in 2019, however, the success of the anthology series has clearly gained FX's backing once again. After all, the series is one of the most viewed shows on television.
The new season is led by a cast that is comprised of multiple stars from past seasons, as well as the addition of Golden Globe-winning actress, Joan Collins: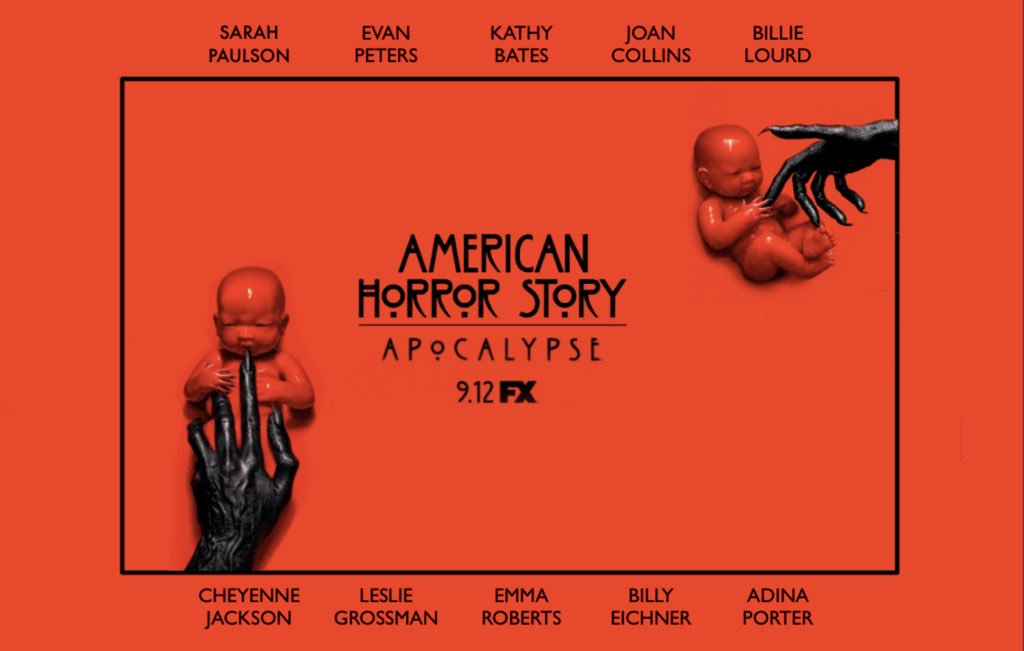 Prior to July 20th, at San Diego Comic Con, when the season's title was announced, the 8th installment of the series was rumored to be titled, American Horror Story: Radioactive. Earlier, back in June, series creator, Ryan Murphy, stated that the 8th season would be a crossover between Murder House and Coven. It will feature the character of Michael Langdon (the Antichrist child that was born at the end of Murder House) as an adult.
American Horror Story: Apocalypse will premiere on September 12th on FX.
Check back later for more updates on American Horror Story!